View our UHEPVS Lesson Policies and Prospective Student Registration form.
Voice Lessons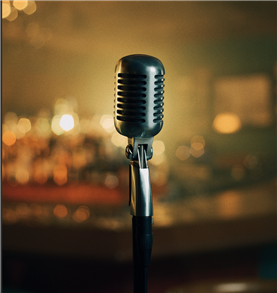 Lili offers voice lessons to people of all ages and skill levels, as well as beginning piano lessons. She creates a safe, encouraging, and engaging environment for students to share and develop their voices. Since the voice is a deeply personal and expressive instrument, she believes that it is best to work with each individual to develop the skills and techniques to use their own voice to its fullest. She places an emphasis on technique, including natural breathing, tone production, accessing and comfortably singing in one's head voice, chest voice, and blended voice. She has professional training in a variety of music genres, styles and vocal techniques, including classical, musical theatre, sacred, contemporary, choral music and more. Click here to learn more about Lili.
Piano Lessons
Joshua offers piano/keyboard lessons to people of all ages and skill levels. From learning the names of keys to preparing for college auditions, he offers the guidance needed for students to grow and improve as pianists and musicians to reach their goals. His lessons include all aspects of musicianship, but are tailored to each student's interest. He places an emphasis on technique, which prevents injuries and allows pianists/keyboardists to get the sound they want without tension. He is classically trained in the Russian and French schools of piano technique, which focus on natural body movements, relaxed arm weight, circular wrist motion, and finger technique (jeu perlé). He also has experience in a variety of genres including classical, sacred, rags, pop, jazz, and more. Click

here

to learn more about Joshua.


Register for voice or piano lessons

here

. Read our

lesson policies

.

If you have questions or would like to learn more, please

contact us

!